China has gathered 120 researchers from around the military to work for its top research institute as part of a push to develop military applications for artificial intelligence and quantum technology, state media reported.
The military has selected the researchers from across armed forces' commands to join the Chinese Academy of Military Science, the highest-level research institute of the People's Liberation Army, according to the PLA Daily.
More than 95 per cent of the new recruits enlisted into the academy hold PhD degrees and are highly specialised in certain fields, particularly artificial intelligence assisted unmanned vehicles and quantum technology, the report said.
Analysts said the recruitment was part of China's efforts to become a military technological superpower and to catch up with the technical superiority of US armed forces.
President Xi Jinping has launched a massive overhaul and modernisation of the country's military and he said in a speech given to the military science academy last July that China should aim at building world-class military technology institutes.
Collin Koh, a military expert at the maritime security programme at the S. Rajaratnam School of International Studies in Singapore, said: "PLA quests in these tech fields are motivated by the US or the West in general.
"China has a long-term desire to be on a par with these leaders in military tech, both for national defence purposes and to position itself also as a global arms supplier."
He added that China hoped breakthroughs in technology could counter US military dominance in the Asia-Pacific region.
"China's quest into these military tech fields is also in line with its military strategy and posture, which looks at nullifying via asymmetrical means the general US military superiority in envisaged regional flashpoints such as the Taiwan Strait," he said.
A group led Pan Jianwei at the University of Science and Technology of China is one of the teams heading China's research into quantum technology. The research can involve developing applications that take advantage of scientists' increasing understanding of how the world works at a subatomic level, through particles smaller than atoms and electrons.
Analysts believe China could gain a military advantage if it manages to apply any breakthroughs in quantum technology for use by its armed forces.
Ben Ho, a researcher at the military studies programme at Singapore's Nanyang Technological University, said: "One key benefit is that it enables the user to have better sensors and concomitantly, greater situational awareness.
"Information is king in the modern battle and the side with the better picture would have a clear edge over its opponent. After all, you cannot fight what you cannot see," said Ho.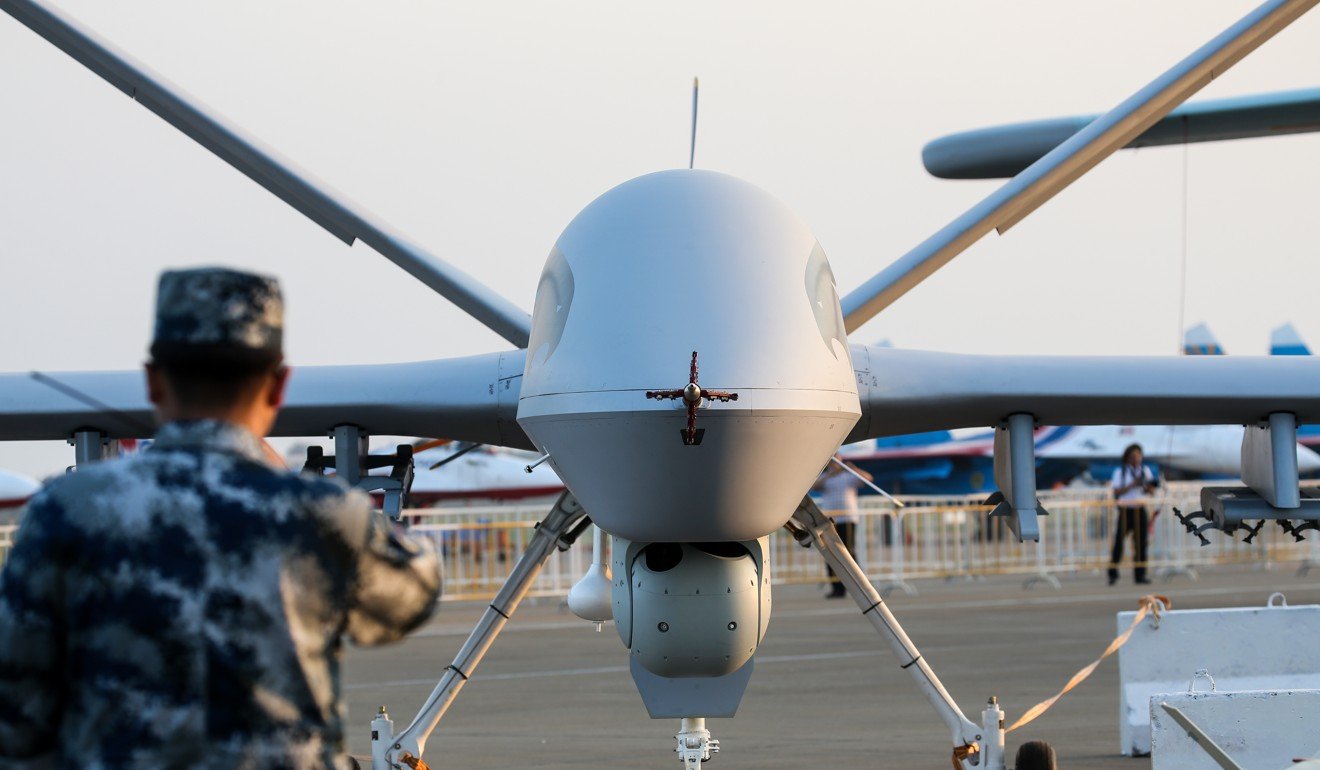 China successfully launched the world's first satellite in August 2016 to test ways of using quantum technology to communicate from space.
It is also using quantum research to develop a new type of satellite that can track targets that are currently invisible from space, such as stealth bombers taking off at night.
Ho added that quantum technology and computers could in the coming years also help crack the encrypted codes of adversaries.
"Quantum technology could be game changing and the successful integration of quantum technology with China's regular military forces could profoundly change the regional security balance, which is already moving towards Beijing's favour," said Ho. "While the full promise of quantum technology has yet to be realised, China is doing it right to explore assiduously the potential of this technology."
Military expert Koh said the development of AI would reduce manpower needs in the armed forces and was a relatively low-cost and lower risk method to project China's military power in sometimes dangerous situations.
China sent a drone into disputed airspace near the Diaoyu Islands in the East China Sea in 2013 and it was later intercepted by a Japanese fighter aircraft. Both China and Japan lay claim to the islands and the dispute has become a long-standing source of tension between the two sides.