China's annual Spring Festival is a time when families reunite and usher in a new year. But it's also a time when bad weather conspires with hundreds of millions of people on the move to create some really unpleasant, sometimes tragic, incidents. Here's a look at some of them: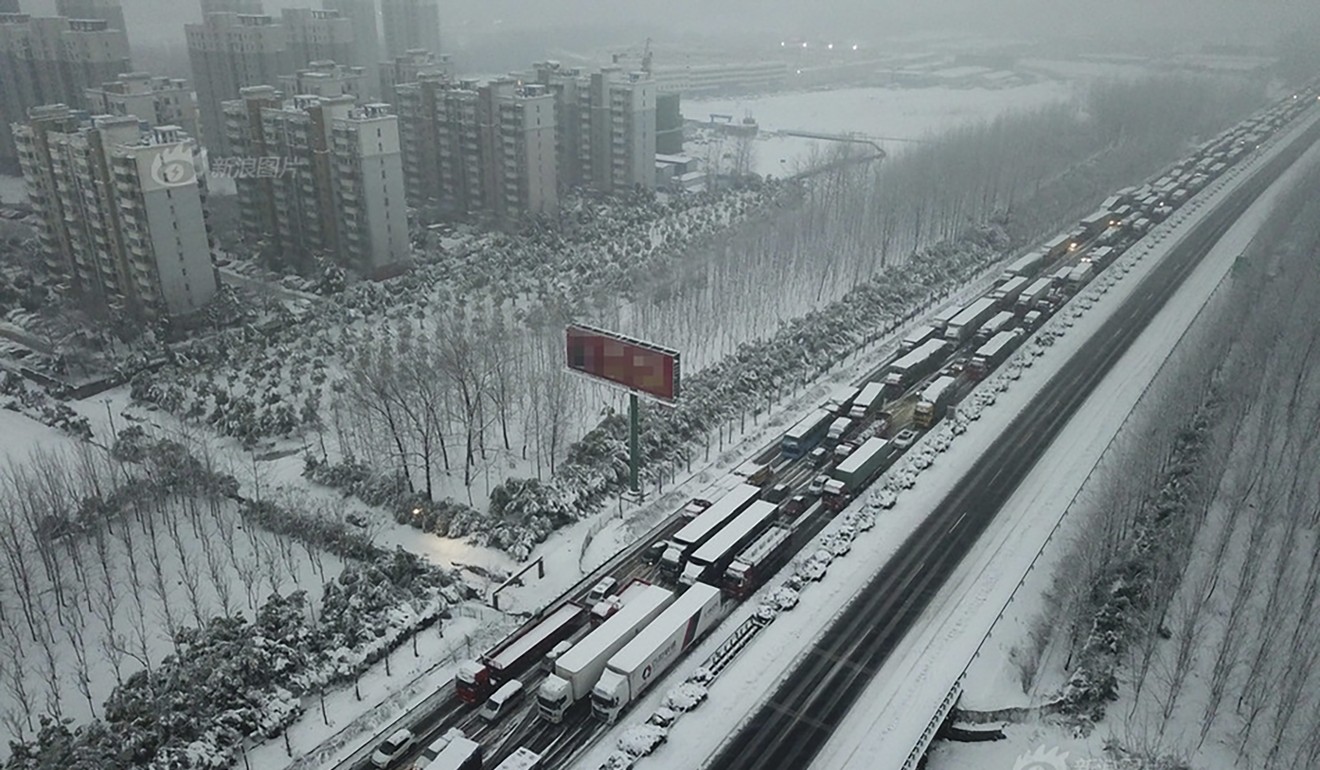 2017: Many highways in central China were iced over from a severe cold spell, and the frozen roads caused severe traffic jams.
In Henan, a central Chinese province with more than 100 million residents, some parts of major highways were also closed due to heavy fog. In Guangzhou, southern China, traffic jams began to form for outbound traffic four days before the Lunar New Year eve.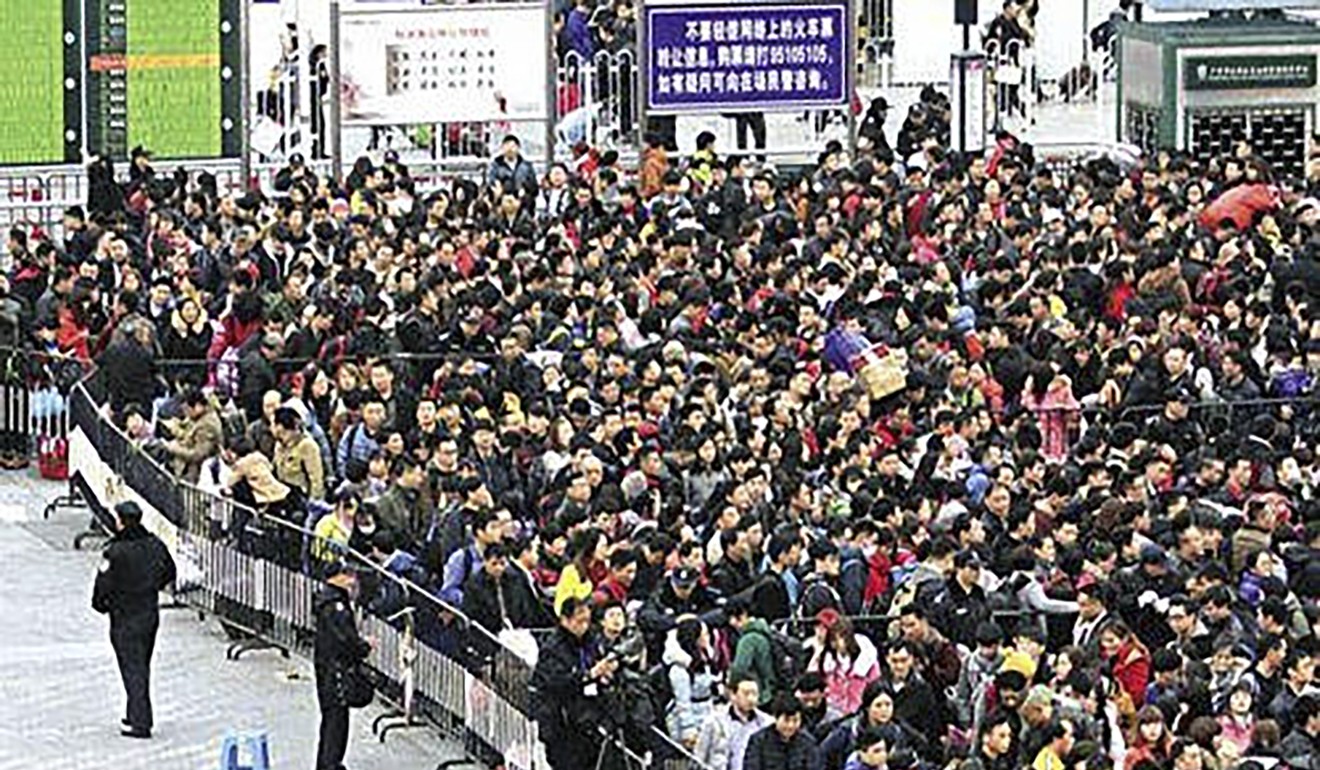 2016: Five days before Chinese New Year's eve, about 100,000 passengers were trapped in Guangzhou's railway stations because of heavy rain and wind in China's southern areas.
Some travellers came to the station one day early to queue up and wait to enter.
Guangdong province is one of China's major manufacturing hubs and has the highest number of migrant workers, about 30 per cent of its 108 million people are from elsewhere. Its capital city, Guangzhou, is the toughest city to China to get a train ticket during the holiday period.
2014: More than 2,000 passengers were left stranded after heavy snow grounded flights at Xinzheng International Airport in Zhengzhou, central Henan province. Irate passengers were seen "smashing computers and chairs" the Global Times newspaper reported then. The disturbance happened on the last day of the seven-day holiday period, when millions return to work in other cities.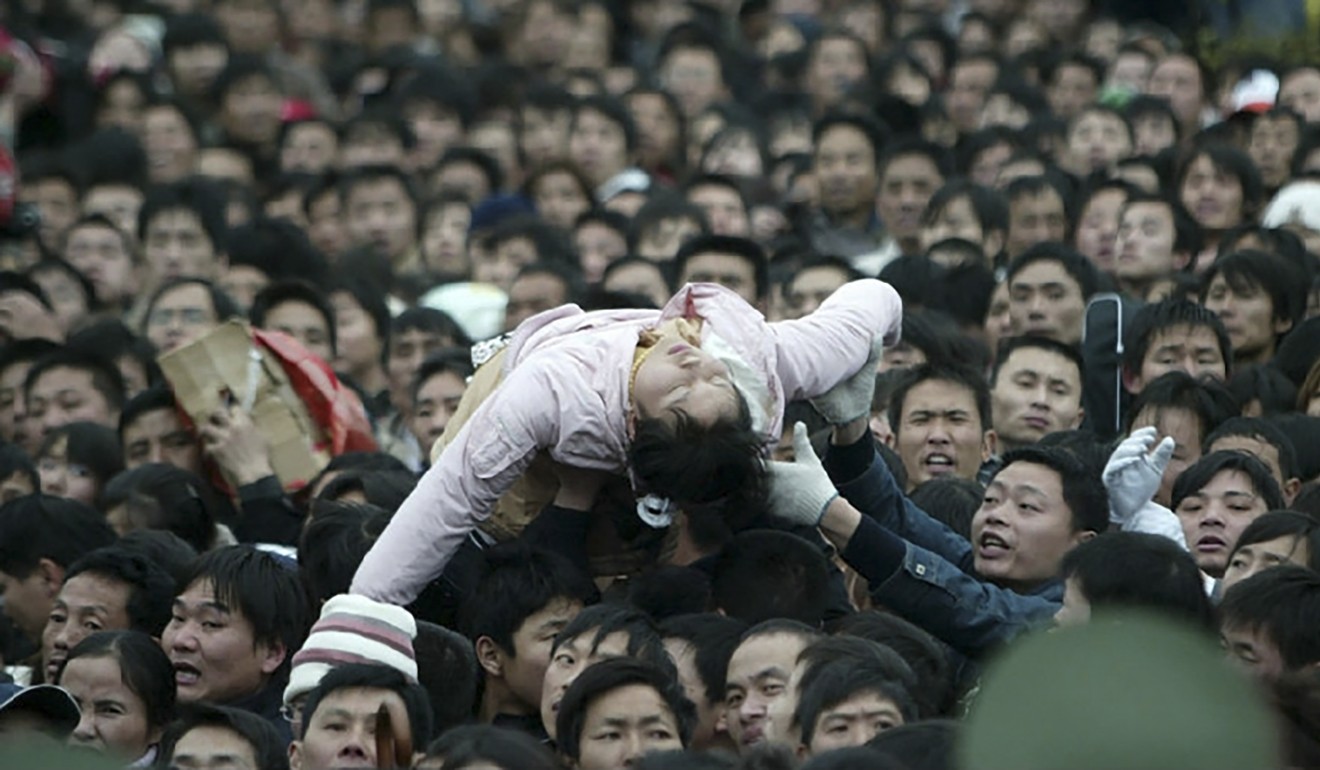 2008: China suffered serious snowstorms that resulted in economic losses of up to US$3 billion. More than 67 million people were affected and the cold weather hampered most travel plans that year. In Hunan province in central China, more than 60,000 bus passengers were trapped in sub-zero weather on highways due to frozen roads. A power failure in Hunan also crippled the train service, resulting in 500,000 passengers being stranded in neighbour province Guizhou in southwestern China.
2004: China's public security authority called for more caution after a spate of traffic accidents took place around the traditional Chinese Lunar New Year holiday. On January 18, a car collided with a minibus in China's northeastern province of Liaoning, leaving six dead and 27 others injured. A tractor carrying 25 people overturned on January 25 due to brake failure in east China's Shandong Province, killing 18 and leaving seven injured.