Earlier this month, Princess Beatrice of York shared that being a modern royal with a separate career outside the palace walls can be "hard to navigate."
"There is no precedent, there is no protocol," Beatrice said in an interview with British Vogue. "We are the first: we are young women trying to build careers and have personal lives, and we're also princesses and doing all of this in the public eye."
Beatrice, who works for a US-based company called Afiniti and appears at official royal events alongside the rest of her family, might do well to take a cue from her Thai counterpart, Princess Sirivannavari Nariratana.
Sirivannavari is the daughter of the current king of Thailand, King Vajiralongkorn, but that's hardly the only noteworthy thing about her. She's also a fashion designer, a dedicated equestrian, and she even once played professional badminton—her team won gold at the 2005 Southeast Asian Games—in addition to performing her traditional royal duties.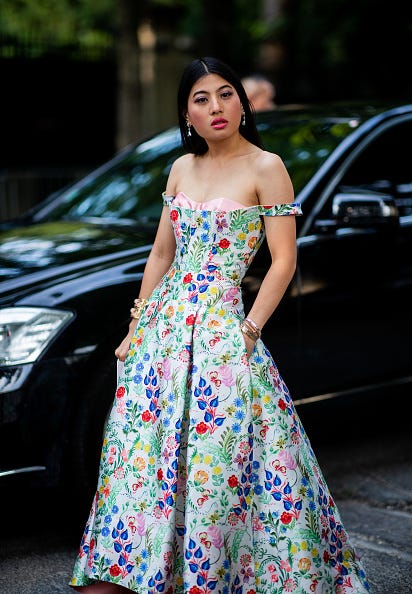 This month, Tatler questions, "Is Princess Sirivannavari Nariratana the most talented royal in the world?" It's a hyperbolic question tailor-made to catch your attention on social media, but in Sirivannavari's case, it just might be true.
In 2007, Pierre Balmain invited her to show her eponymous line, Sirivannavari, at Paris Fashion Week. The debut collection was romantic in style, and inspired by one of the princess's own love poems. "I started writing poetry a couple of years ago," she tells Tatler. "It's a tale of yearning between a young military officer and a farm girl–all facilitated by the titular horse, who carries the wounded soldier into the farm girl's arms."
Horses are clearly a passion of Sirivannavari's; she trains intensely in the sport of dressage.
"I train six days a week, I'll ride three horses for an hour each. I've had injuries. I've broken my leg, I have a screw in my left foot, but I have never given up," she tells Tatler. "I put all my efforts into achieving my goals."
But when it comes down to it, her true love isn't the fashion scene in Paris or the riding ring. It's Thailand, her home. Of her country she simply says, "We are inseparable."